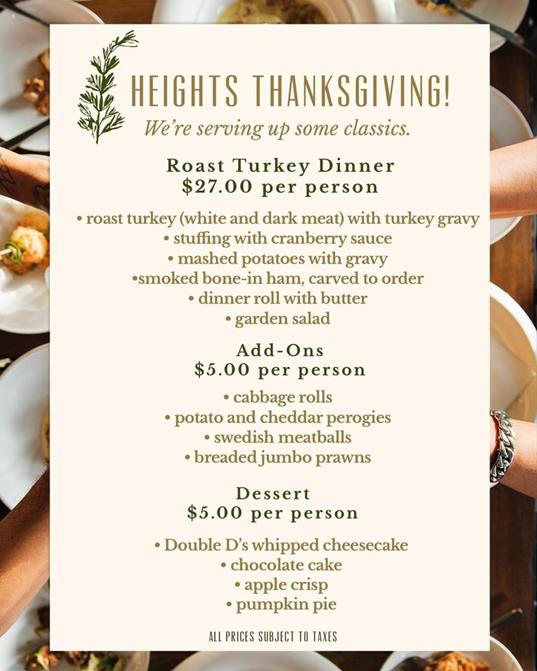 Check out our Thanksgiving menu that we're offering for dine-in and take-out all week long!
Don't be afraid to place your pre-order for this weekend to save yourself a whole lotta cookin'! Let The Heights take care of you.
Friendly reminder that we are closed Sunday, Oct. 10th and Monday, Oct. 11th.
Have a great week and stay safe, everyone!